Guide to Wildlife Watching and Ecotourism in the Yucatan
Welcome to the world of nature in the Yucatan peninsula! This area is well known for the beach resorts of Cancun and the Mayan Riviera. But few nature lovers know that there are many exciting opportunities for watching wildlife, which are only hours away from the tourist hotspots of Cancun, Playa del Carmen and Cozumel.
The Yucatan Peninsula has incredible bio-diversity. It is home to 50% of all the birds living in Mexico, several of them endemic, 25% of Mexican mammals, and 10% of Mexico´s flora.
Highlights
Annual Yucatan Bird Festival - Toh. ...link
A CD has been released featuring bird songs from the Yucatan. ...more
Our sister site - Peru Wildlife - has been launched. Look it over and let us know what you think.
A new book has come out in the "Traveller's Wildlife Guides" series. It targets Southern Mexico and includes the Yucatan peninsula. ...more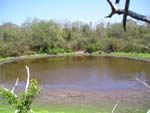 Featured Location - Sian Kaan
The Sian Ka'an Biosphere Reserve is one of the least explored areas of the Yucatan peninsula. But it is possible to visit this vast and wonderful wilderness, if you get access to the right resources. Sian Ka'an in Mayan means "the place where the sky was born". ...more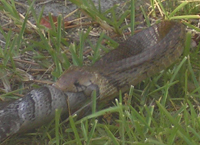 Featured Species - Blacktail Indigo Snake - Drymarchon melanurus
They are long, slender colubrid snakes growing from 1.7 to 2.2 meters in length. They live in many different habitats including open fields and tropical rainforests. There is much debate over the taxonomy of this snake. ...more